Results to be posted soon. Thanks to all who helped to make this a success!
Click here for the final 8 results for overall speed.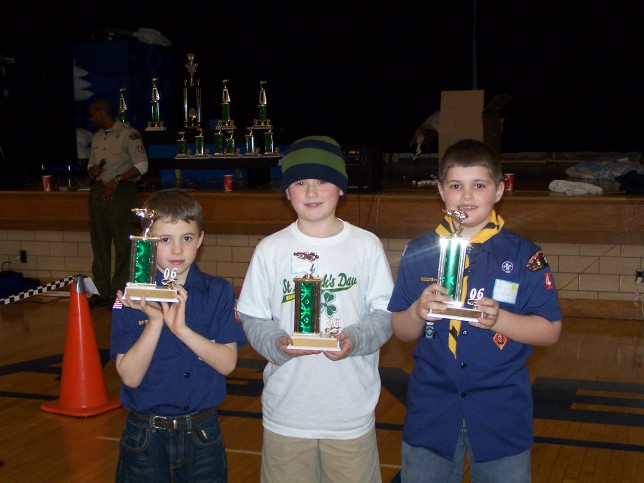 Top three Wolves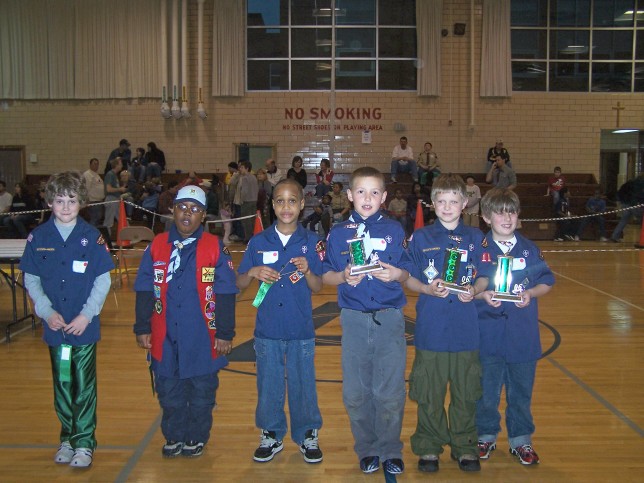 Bear winners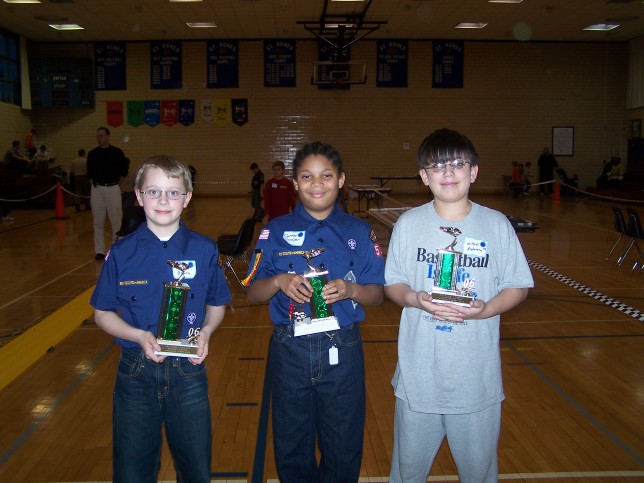 Top three Webelos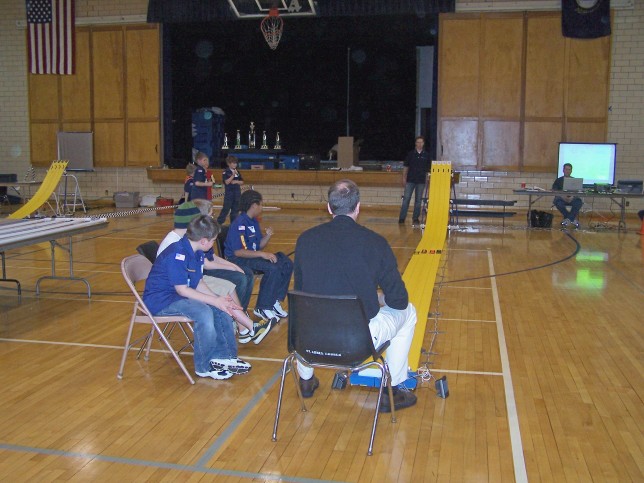 The last race of the night.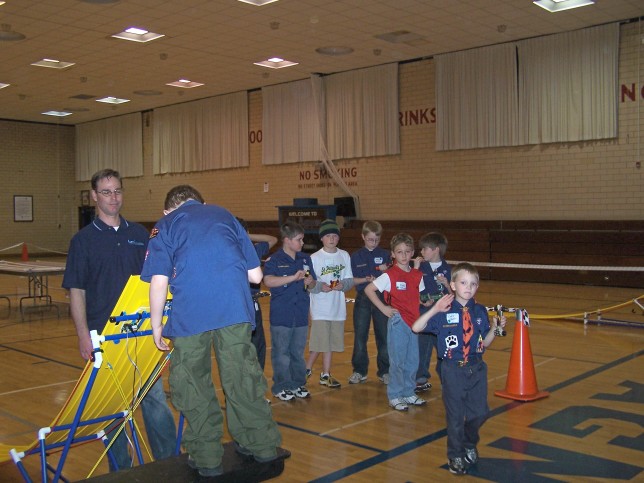 The top 8 line up for the final round.
Tops in speed overall.