Pack Meeting - April 23rd at 6:30pm Charity Hall

Spring Campout Friday-Saturday May 23-24th
2008 Shawnee District results are in. Click here to find out who our champions are
Shawnee District PWD slideshow click here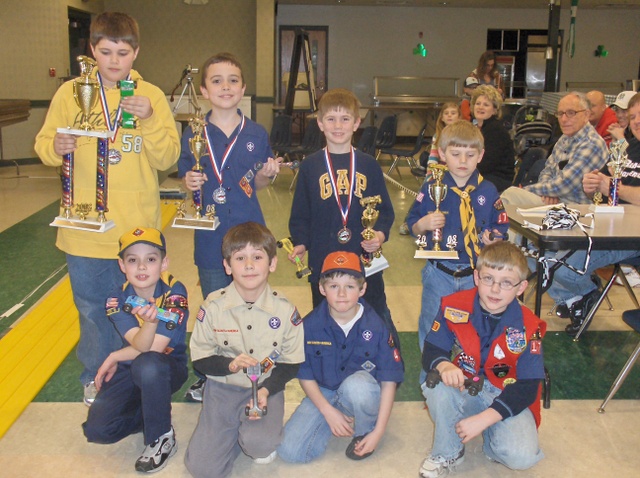 Shawnee District Pinewood Derby-Saturday March 15th ... See link to the left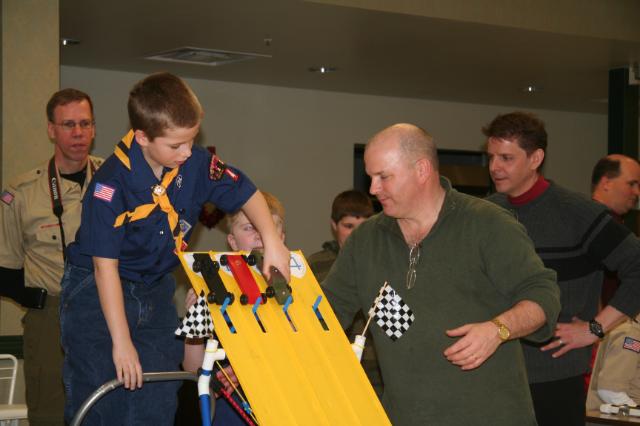 Click here for 2008 Pack 4 Pinewood Derby Results and a slideshow
Den Leaders 2007-08
Ted Kalbfleisch- Webelos
Rob Veliky- Bears
Matt Parker- Wolves
Donna Wolz & Martha Feige- Tigers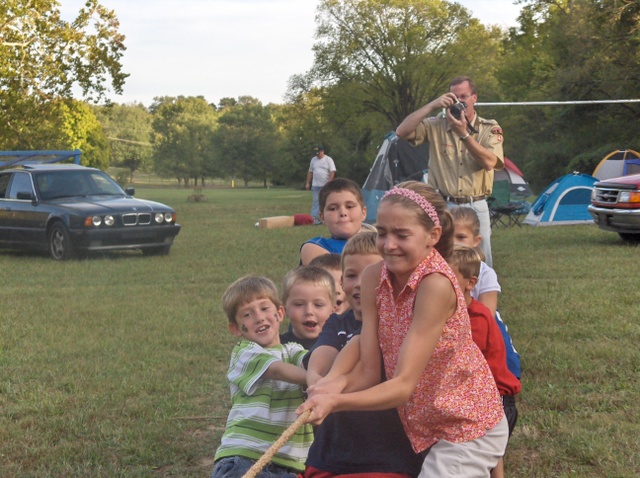 Fall Campout 2007 click here for pictures
May 19th, 20th Pack 4 made a visit to Natural Bridge SRP to camp and hike. On Sunday we went into the Clifty Wilderness section of the Red River Gorge for an adventure hike. Our Cubs went anywhere their feet and a rope would take them. We visited: Creation Falls, Rock Creek Bridge, Hell's Kitchen, and rock climbed up to Turtle Back Arch.
We were joined on our trip by pack 191 from The Summit Country Day School in Cincinnati, Ohio. A great time was had by all.
Click on the link below and then on "slideshow" for more pictures.
Click here for Red River Gorge slideshow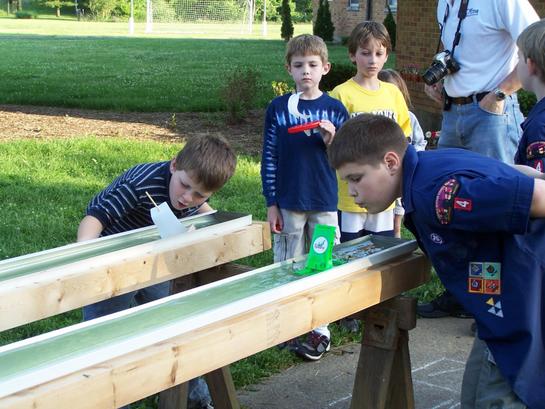 Shiver me Timbers it's the Raingutter Regatta
1st place: Joe Fisher, 2nd: Charlie Babcock, 3rd: Albert Lynch
Click here for Raingutter Regatta pics 2007
Click here for a Blue Gold banquet slideshow
The 2007 Pack 4 Pinewood Derby results are in. Click here for details.
Click here and then click "slideshow" for pictures taken at the Derby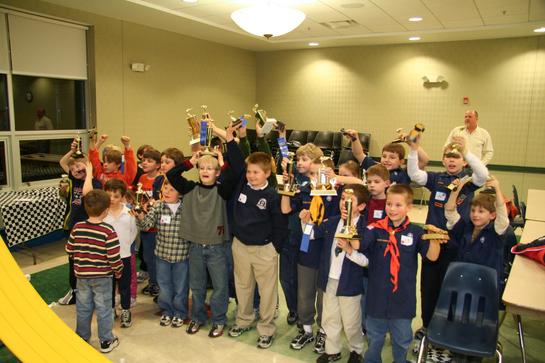 Tiger Cub year long schedule, Click here
Wolf Cub meeting schedule, click here
Bear schedule for 2006-07 is up...click here
Saturday,Jan20th The Bears invited the pack to join them on their Winter Hike to Tioga Falls and Ft Duffield near Westpoint, KY. Below is a link to a slideshow taken by Mark Babcock,
Click here and then click "slideshow" button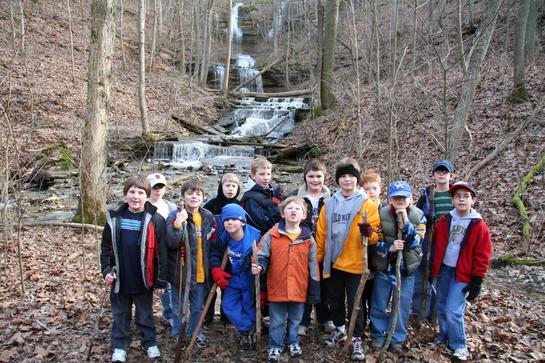 Tioga Falls January, 2007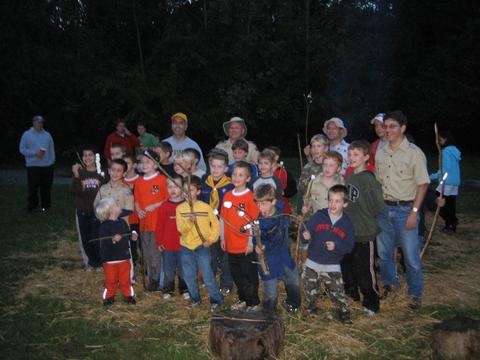 Fall Campout 2006. A happy bunch.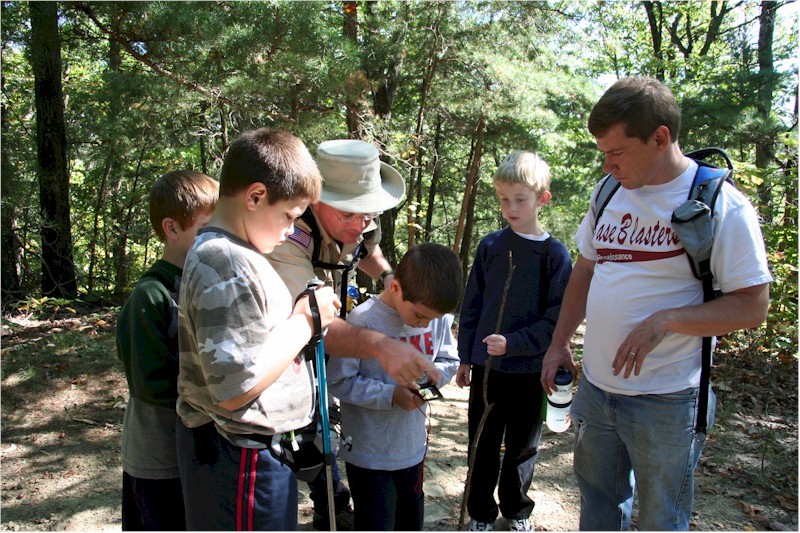 Bear Cubs on the trail 10-7-06: click here for more
Welcome to the Pack 4 Website. We are located at Saint Agnes School in Louisville, Kentucky. Check out our Calendar and News pages to find out what's going on at Pack 4. Click on the badge icons below to find out how to earn that badge.

Advancement information at your fingertips: Click on any badge below for that badge's requirements.